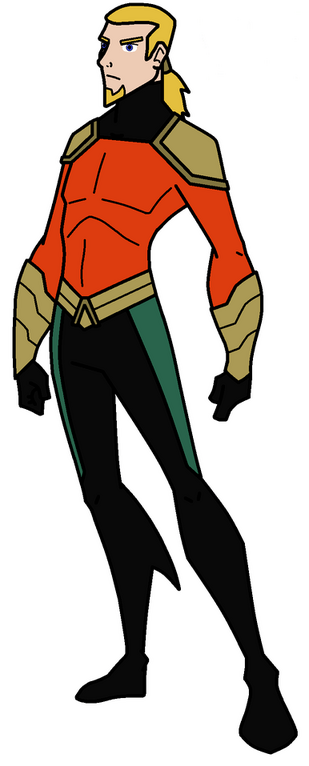 Arthur Curry
was giving birth to his human father,
Tom Curry
and his Atlantian mother,
Atlanna
where he is completely unaware that he would become the new king of Atlantis. Than, he realize that he is half-Atlantian and become the king of Atlantis where he become the superhero know as
Aquaman
after he defends the surface city of New York City when his half-brother,
Ocean Master
plan of killing humankind. He is one of the founding members of the
Justice League
.  
Powers & Abilities 
Edit
Superhuman Strength
Under Water Survival
Telepathy
Ad blocker interference detected!
Wikia is a free-to-use site that makes money from advertising. We have a modified experience for viewers using ad blockers

Wikia is not accessible if you've made further modifications. Remove the custom ad blocker rule(s) and the page will load as expected.